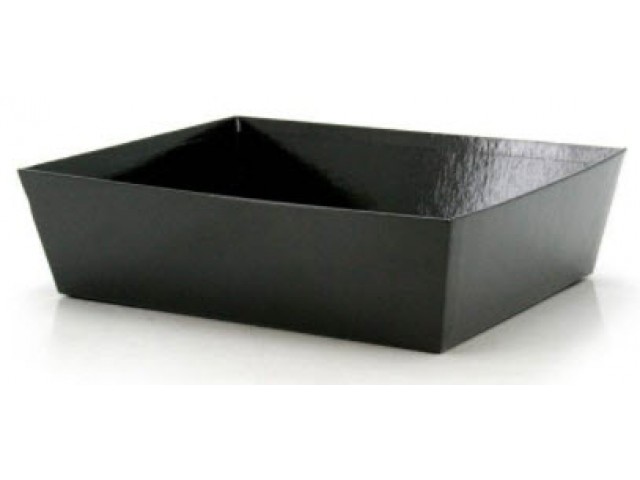 LARGE Gift Hamper Tray Black
Code: CGH3906-B
Dimensions: 370 x 290 x 100
Unit: Each
---
In this Category
In This Category
LARGE BLACK Gift Hamper Tray 370 x 290 x 100
Present your gifts in a stylish cardboard gift hamper with UV gloss (available in various colours and sizes).
These cost effective empty hamper trays allow you to create your own beautiful gift hampers for friends, family or corporate gifts.
Please Note: All of our gift hampers have a 'stress point' in the corners which may cause cracking during delivery - if this occurs the corners can be taped closed from the inside and are not noticeable once the hampers are filled.
Size: Large

370 x 290 x 100
Colour: Black
Order Online 24/7
Delivery throughout NZ
We also sell wood wool (void fill), cello rolls, pull bows and ribbons for you to create the perfect hamper (see Retail and Gift Link Below)
Click Here: Retail and Gift Supplies