Rectangle Hinged Lid Cardboard Box - Size: 150mm (L) x112mm (W) x56mm (H)
Best Seller - These 'Die Cut' Boxes have a White Outer and a Tuck-in Hinged Lid.
Hinged Lid Boxes are easy to assemble and are self locking and are ideal for Gifts, Chocolates, Soap, Candles, Parts and much more.
Made from Environmentally Friendly cardboard and 100% Recyclable.
Hinged Lid
Sold Flat
Self locking and easy assembly
150mm x 112mm x 56mm (Internal Box Measurements)
White Outside/Kraft (Brown) Inside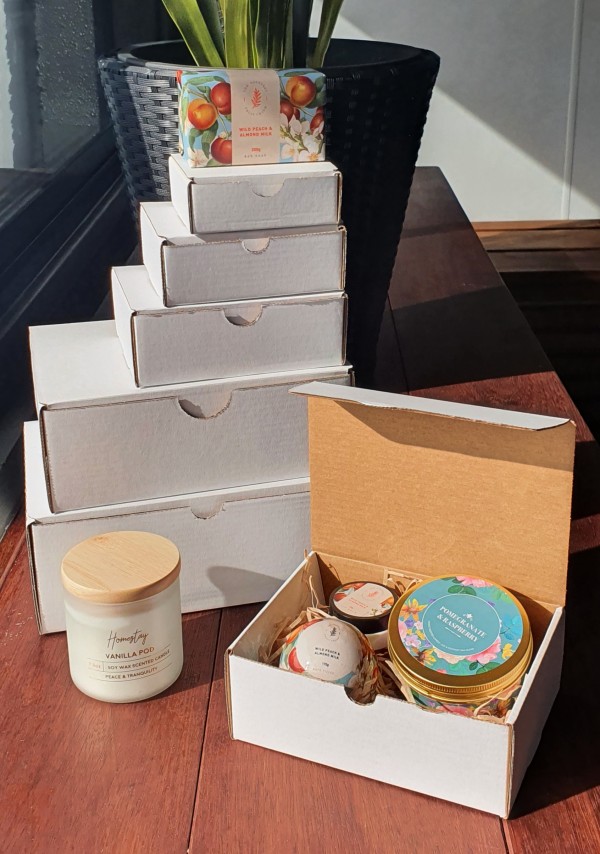 Looking for Wood Wool (Rustic Void Fill) - see Code XWW-A (1kg Bag) or XWW-B (5kg Bale)
Add a personalised or branded label - visit www.labelsplus.co.nz (a Division of Packaging Products) for further details or call 0508 334 466