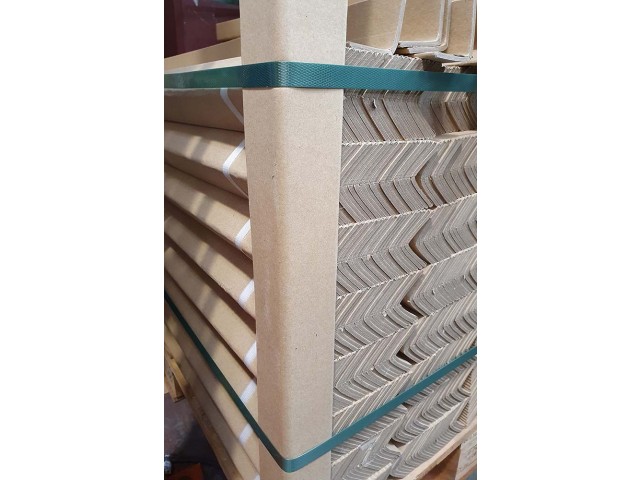 Cornerboards
Code: XCB-35D
Dimensions: 35 x 35 x 4 x 2.4m
Unit: Each
---
Stacking Strength
Cornerboard vertically reinforces
loads enabling them to be stacked higher.
This enables better utilisation of warehouse space and reduces handling and shipping costs
Edge Protection
Cornerboard can absorb impact on all load edges. While vertical corners are most susceptible, top edges can be crushed by strapping or load stacking, and the bottom edges hit by fork lift tines.
Strap Protection
Strapping applied at maximum tension improves load stability but potentially crushes the product. Strap Guard (small lengths of cornerboard placed under the strap) spreads the load at each pressure point and reduces indentation.