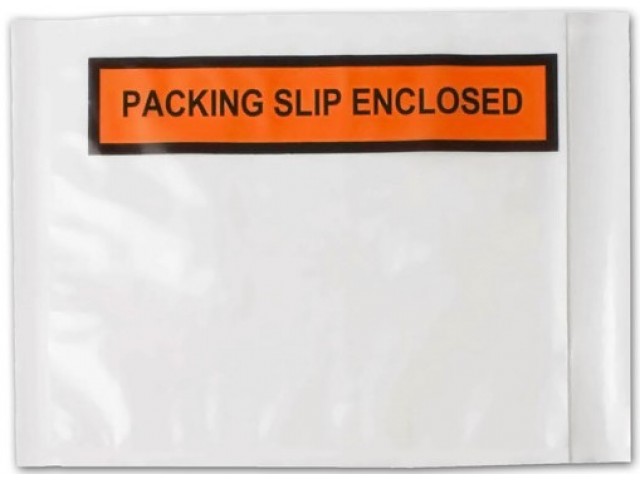 PACKING SLIP ENCLOSED Lopes (Orange) Hi Tack Box/1000
Price: $32.80 - $49.61 /box
Code: LOPEPSO
Dimensions: 115mm x 150mm
Unit: Box/1000
Quantity Pricing
| Quantity | Rate/box |
| --- | --- |
| 1 box | $49.61 |
| 2 boxes | $36.90 |
| 4+ boxes | $32.80 |
---
PACKING SLIP ENCLOSED Lopes 115mm x 150mm (Orange) Hi Tack Box/1000
These clear waterproof protection envelopes are pre-printed with PACKING SLIP ENCLOSED (Black print on Fluro Orange) making it visible and quick to identify.
Made from strong clear film and coated with a high tack adhesive that makes it conformable on uneven surfaces.
Perfect for use on cartons, mailer bags, poster boxes or where ever you documents sent securely with goods.
These Lopes come with a convenient side opening for sliding documents in before closing.
Simply 'Peel & Stick'
Size: 115mm x 150mm
Colour: Clear with pre-printed PACKING SLIP ENCLOSED (Black print on Fluro Orange)
Quantity: 1,000 Lopes
Order Online 24/7
Delivery throughout NZ