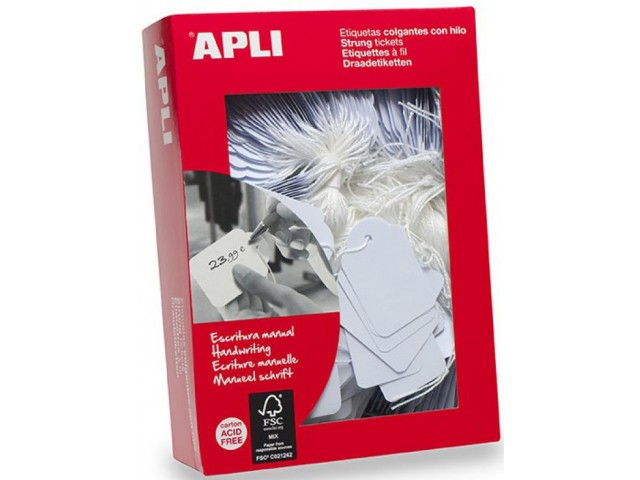 Apli Strung Tags
Code: LTAGS1
Dimensions: 13 x 20
Unit: Box/1000
---
Apli Strung Tags 13mm x 20mm (1000/Box)
Apli Strung Tags are made from durable card, designed to retain its strength and colour throughout its life.
These strung tags are perfect for adding a personalised touch to your items when you attach pricing and/or product descriptions.
Acid free so they won't yellow with age.
Apli Strung Tags come with string applied.
Size: 13mm x 20mm

Pack: 1000 pieces

Order Online 24/7

Delivery Throughout NZ